Although they outwardly look very similar, the S5II that was released in 2023 and the S5 from 2020 actually differ quite a lot when it comes to their key specifications and features, so much so that buyers may be asking if the older model offers everything that they need, or if they need to upgrade to the new version.
So we're bringing you this in-depth Panasonic Lumix S5II vs S5 head-to-head comparison to help you choose between these two mirrorless cameras.
You can also read our detailed Panasonic Lumix S5 review to find out exactly what we think of that camera.
Sensor
Both cameras offer 24.2 megapixels of resolution via a 35mm full-frame sensor with no low-pass filter.
The Mark II S5 model is built around a newly developed sensor that for the first time on any Lumix camera supports Hybrid Phase Detection Auto-Focus.
All previous cameras, including the original S5, have used a contrast-based AF system.
We'll talk more about this below, but suffice to say this is a big deal that will be more than enough reason alone to buy the S5II rather than the S5.
High Resolution Mode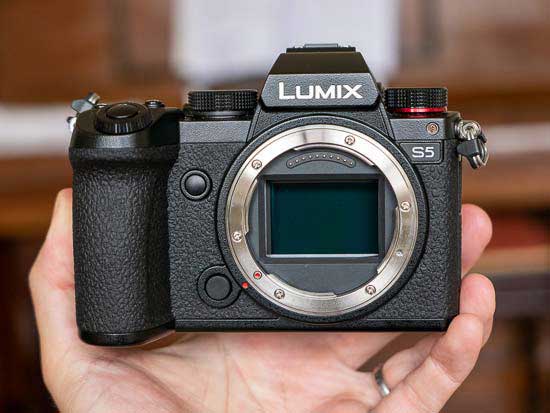 The S5II is the latest Lumix camera to offer the special Multi-Shot mode, which delivers 96 megapixel images for the ultimate quality when detail really matters.
In the Multi-Shot mode the camera rapidly takes 8 separate images and combines them into one JPEG or Raw file.
The S5 also offers this feature, so you don't need to upgrade to the latest model to take advantage of it.
ISO Speed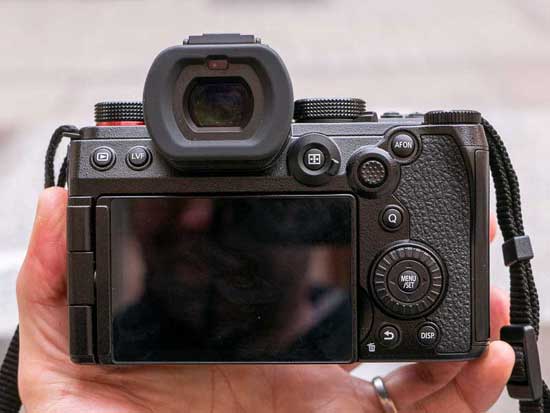 The native sensitivity range of both the S5 and S5II is ISO 100 to ISO 51,200, which can be expanded down to ISO 50 and up to ISO 204,800.
Dual Native ISO is borrowed directly from the S1H and Panasonic's broadcast line of video cameras. This automatically switches between native ISO settings of 640 and 4000 without increasing noise by changing the way the camera reads out the image sensor.
The one drawback on the S5 is that you can't manually switch between the LOW and HIGH settings, instead relying on the camera to do so at various ISO levels.
This has been addressed on the S5II with the provision of new LOW and HIGH settings in addition to AUTO.
Video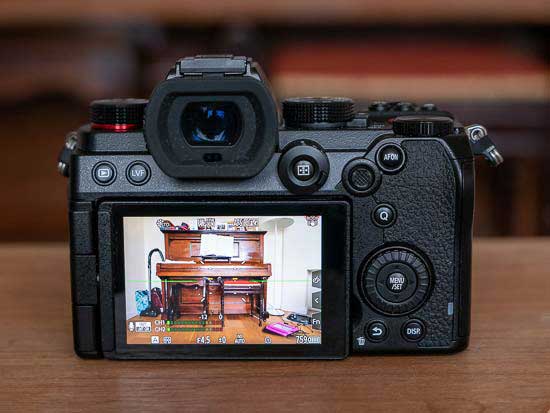 When it was released, the original S5 was the only sub-£$2000 camera on the market to offer UHD 4K 60p 4:2:0 10-bit internal video recording, 4:2:2 10-bit internally in any resolution or frame rate, 4K at up to 60p internally, and an anamorphic mode.
Now the new S5II ups the ante even further by offering high bit-rate video performance that Panasonic claim is on a par with the Lumix S1H.
It newly supports internal 4:2:0 10-bit 6K (3:2) and 5.9K (16:9) at 30fps and 4:2:2 C4K and 4K at up to 60fps, while a new low-profile heat management system allows for unlimited recording times1 without increasing the size of the camera body.
The S5II also supports HFR (High Frame Rate) recording at up to 120fps and Slow & Quick capture at up to 180fps and it even has a full-size HDMI Type A terminal, rather than a micro version as on the S5.
The Lumis S5 was already a very capable video camera, but the new S5II takes things to another level and is the one to choose if you're a keen videographer.
Autofocus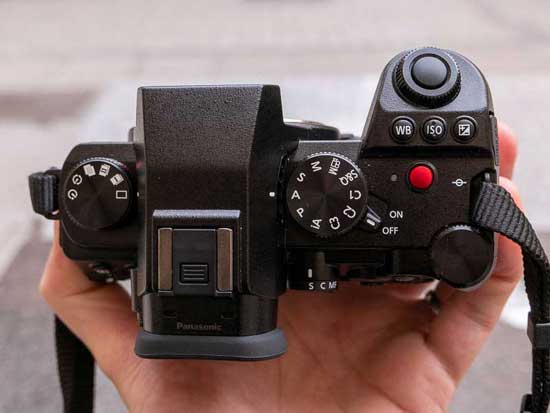 The new S5II is the first ever Lumix camera to use a hybrid contrast and phase-detection auto-focus system.
Fast and dependable and providing 779-area metering, the new system is able to detect target subjects in difficult conditions such as low light and backlighting and, once locked on, will remain tracking them even with other moving objects in the frame.
The previous S5 employs a contrast-based auto-focusing with Panasonic's DFD technology.
We found the S5 to be fast and responsive in the single AF-S mode for both stills and video, but a little less so in the continuous AF-C mode.
It undoubtedly locks onto the subject more quickly than the S1-series cameras, and also keeps them in focus more reliably as they move around the frame, but the characteristic "pulsing" effect as the DFD system scans back and forth is still evident.
If continuous auto-focusing is top of your requirements list, then it's definitely worth choosing the newer S5II model with its superior AF system.
Burst Shooting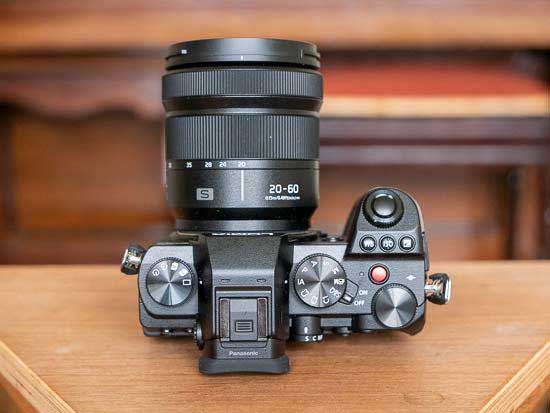 The new S5II offers high-speed burst shooting at up to 9fps with mechanical shutter and 30fps with electronic shutter (capable of capturing up to 300 images).
The older S5 is slower, only offering up to 7fps with the mechanical shutter (there is no 30fps mode).
Shutter Speed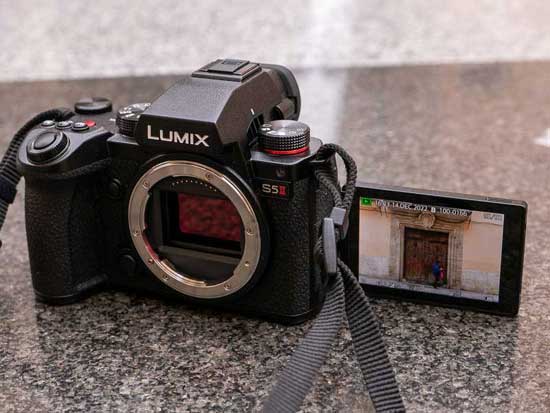 Both cameras offer a fastest shutter speed of 1/8,000 sec for stills and 1/16,000 sec for video, which rather lags behind some of the main rivals.
Body and Design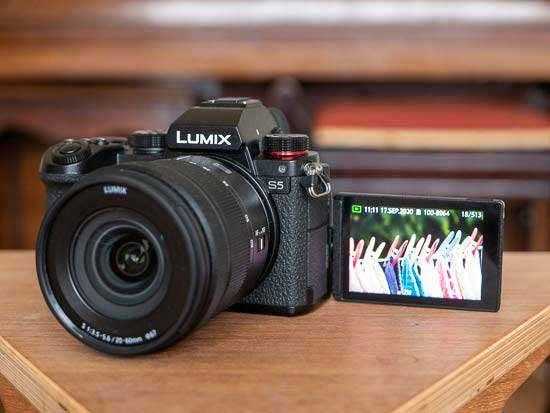 The new S5II is virtually identical to its predecessor, but there are a few key differences to the original version, including the a new 8-way joystick, expanded drive dial, 3.0-inch free-angle touch-control monitor and large, 3,680K-dot OLED Live View Finder.
It's almost as small and portable as the original version which measured 132.6 x 97.1 x 81.9 mm, increasing to 134.3 x 102.3 x 90.1 mm on the S5II predominantly because of the new low-profile heat management system which allows for unlimited video recording times.
The S5II weighs 740g with a battery and memory card fitted, making it 26g heavier than the S5.
IBIS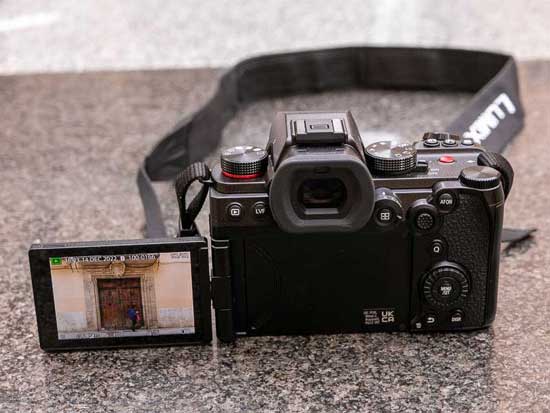 The S5II is the latest Panasonic camera to feature 5-axis in-body image stabilisation (IBIS), following on from the S5.
Both models provide up to 6.5 stops of Dual IS compensation for stills, or 5 stops of in-body IS.
The new S5II additionally has an Active I.S. mode which provides highly stable video recording by optimising horizontal, vertical and rotational correction.
This is especially effective in traditionally challenging conditions for handheld shooting, such as using telephoto lenses or filming while walking.
Viewfinder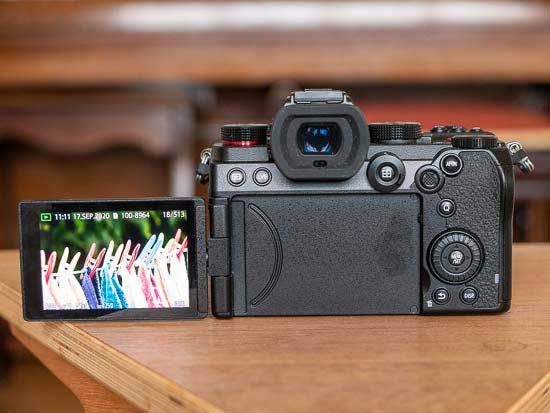 The previous Lumix S5 has a pretty decent 2,360k 0.74x OLED viewfinder, which the new S5II improves on by incorporating a 3,680k 0.78x OLED viewfinder.
LCD Screen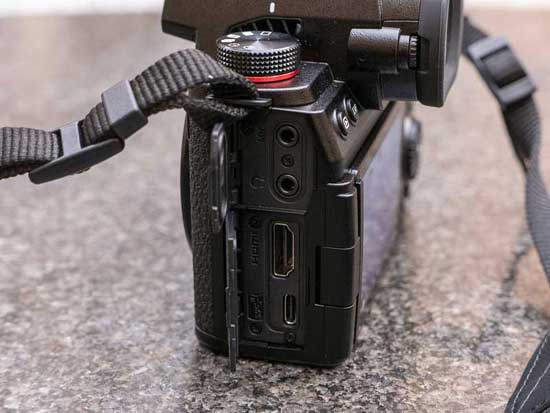 Both cameras share exactly the same 1,840k vari-angle LCD screen.
Both have a touch screen, meaning that you can, if wish, drag the focus area around the screen with your finger or thumb.
Alternatively, if you prefer physical controls, you can use the small thumb-operated joystick to the upper-right of the LCD to do the same.
Memory Cards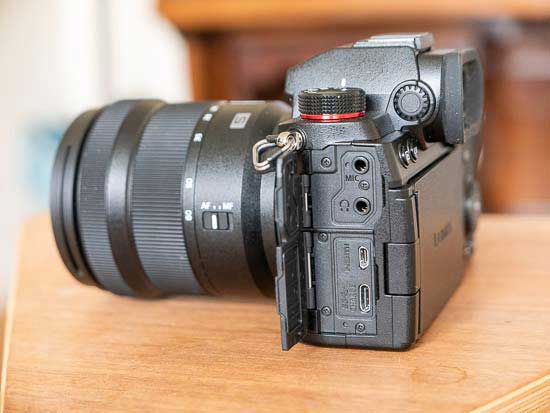 The S5II has dual memory card slots, just the S5, but unlike the S5 it has two UHS-II SD card slots, rather than just one UHS-II SD slot and one slower UHS-I slot.
Battery Life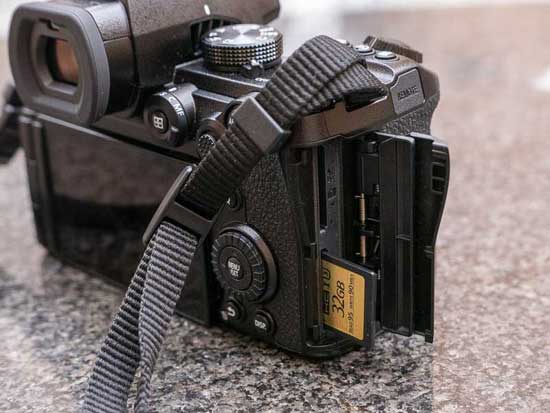 Both models use the same rechargeable 2,200mAh DMW-BLK22 lithium ion battery.
On the S5 this provides 440 images (rear monitor), 470 images (LVF), 1,500 images (Power Save LVF mode), as measured using stringent CIPA industry standards.
Perhaps unsurprisingly on the more power-hungry S5II, battery life drops significantly to 370 shots when using the LCD or LVF.
Both cameras can also be powered and charged via a USB-C connection, which is useful if you're out and about and have a compatible power-bank to plug the camera into. Note that the S5II supports the latest USB 3.2 standard whereas the S5 only has USB 3.1.
Price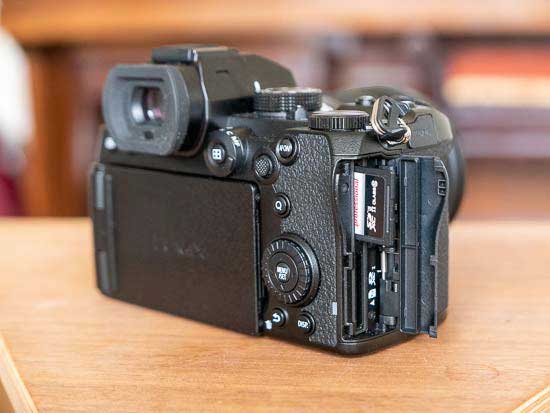 The new Panasonic Lumix S5II is priced at £1,999 / €2,199 / $1,999 body-only in the UK, Europe and USA respectively.
The original Panasonic S5 was priced at £1699 / $1699 body only when it initially launched just over two years ago.
Note that the S5 will continue to be sold alongside the newer Mark II model as a more affordable option.
Conclusion
The new Lumix S5II introduces phase-detection auto-focus for the first time on any Panasonic camera – for many people, that will be the only reason that they need to seriously consider this camera.
Panasonic haven't rested on their focusing laurels, though, as there are a significant number of additional upgrades that help turn the already very capable S5 into an even better Mark II editiion for 2023.
So what do you think? Would you choose the new S5II or the now more affordable S5? Leave a comment below!
Your Comments


Credit : Source Post